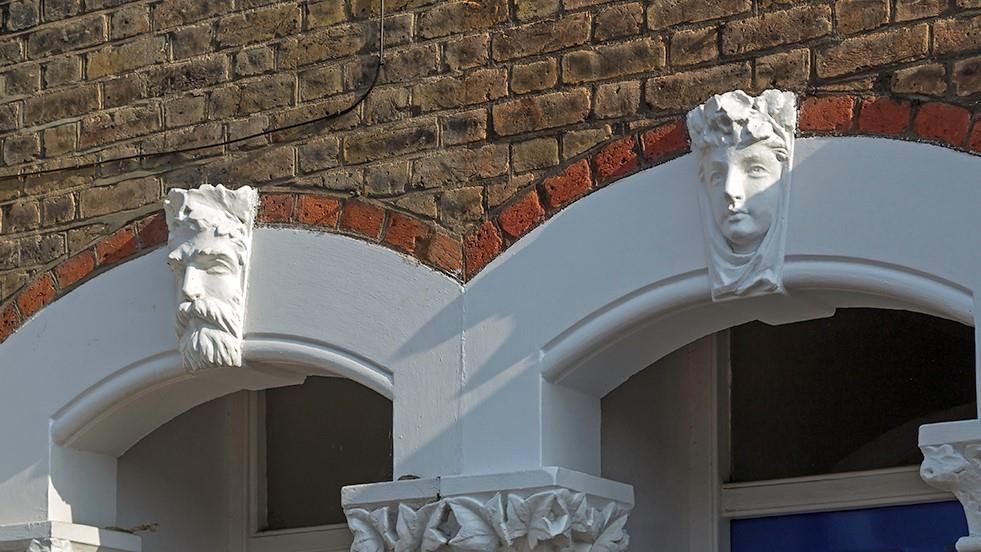 REVIEWS
"Dear Jason Galvin, I am the vendor of the house that your clients Mr & Mrs D are proposing to purchase, and wanted to thank you so much for the call you made to my Devon estate agent last week to fill her in on the new buyer in the chain. It was hugely appreciated, and definitely helped my case, so I'm grateful to you - it was above and beyond the call of duty!"

Ms S.D.
"For over 20 years, we have employed a number of managing agents in South London and have settled with Rochford Stokes because of their professionalism, courtesy and care – they are simply the best!"

Mr & Mrs B.
"Since before our official tenancy agreement the Rochford Stokes team has been incredible- going above and beyond. Ensuring that we are comfortable in our new home, and always a pleasant hello if you walk by the office. Really blessed to have found such a nice home and with great agents working alongside us. Thank you Anna, Jason and Jason- looking forward to many more years!"

Miss M.C and J.
"House hunting in London is a very stressful experience and after finding Rochford Stokes our search was much more enjoyable. They understood what we needed from a London home and were very attentive, always going the extra mile. Being an independent company we noticed a huge improvement in customer service after having dealt with countless chain estate agents who were rather soulless! We still rent the property managed by Rochford Stokes and their staff remain to be very enthusiastic and happy to help us out. We would highly recommend them to anyone looking for a new home!"

Miss F. and Miss K.
"We have been extremely happy with your customer service. The staff at your Lavender Hill Estate Agency are always so helpful and fast to respond to any questions or issues we have had, you processed our applications and also our checkout quickly and kept us up to date with everything we needed to know. After dealing with Rochford Stokes for the past 7 months we can now see how well you actually run as a team on all levels compared with our new estate agent. It has been a pleasure dealing with you all, Jason, Lucy and Elisabeth....you have all been wonderful :-)"

MISS G & MR H.
"I have recently rented a property with Rochford Stokes, and found them to be first class from day 1 Jason Carlon (Director) from showing me the property to online referencing and signing of contracts was professional, straight forward and honest and the entire experience was hassle free. Jason also always helped answer my queries (still does) and is in the know when it comes to particular services and furnishing specialists to help to call it home when you move in. A true cool dude! Rochford Stokes as a agency where efficient, speedy, and courteous all the way, and charge less than most other real estate agents I've dealt with. Can't recommend them enough. Living in London 9 years Rochford Stokes have been the best real estate experience of all. Cheers."

MISS G.P.
"As new landlords Rochford Stokes could not have been more helpful guiding us through the process, finding tenants and looking after our property. We highly recommend them."

Mr and Mrs F
"We have been dealing with several different agents while renting in London and Rochford Stokes is by far our best experience. They are friendly, professional and know their business – we would recommend them to anyone wanting to rent or sell/buy. We are very happy with how we were met from first to last correspondence."

MR & MRS G.
"Rochford Stokes are very responsive and helpful, not only at the stage of the negotiations but also in the day-to-day management of a property. You are more customer oriented and approachable than other estate agents we have dealt with."

MR & MRS M.
"As first time landlords, we cannot say enough good things about Rochford Stokes. They have been approachable, knowledgeable and repeatedly handled all our concerns and worries with courtesy and humour. Unlike big estate agencies where the staff change at an alarming rate, with Rochford Stokes you always deal with the same team of people, which is very reassuring. We would highly recommend them on every front."

Mr & Mrs T.
"Having done this week in week out for a few years you can really tell the difference between an experienced estate agent office and one with a few inexperienced people. The Rochford Stokes team have much more experience vs most agents."

MR E.
"Rochford Stokes are a professional organisation which manages tasks with excellence from start to end providing clients with expert advice whilst maintaining a realistic approach so that no interested party is mislead. When considering a serious purchase or sale, it is a must to use Rochford Stokes as clients can rest assured that they are in good hands."

MR G. & Mr M.
"I have had a very bad experience with a local medium size chain estate agent, however I would definitely recommend you. You have a lovely friendly manner you are honest and ethical and you have your clients interests at heart and of course your dog Trigger!"

MR H.
"Selling a property in London from a distance could have proved problematical but throughout the sale Jason and the team kept me fully up to date with all developments and communications were always first class. Jason's calm reassurance, advice and guidance were always welcome and made the whole process simple and straight forward. His experience, sound knowledge of the property market, efficiency, sensitivity and an obvious commitment to go one step further than other Estate Agents were the qualities that stood out and impressed me at my initial meeting. Whereas other companies offered highly inflated and unrealistic targets in order to obtain a contract for the sale of my property Rochford Stokes provided me with a sale price that was realistic, very pleasing, attainable and ultimately produced an agreed sale within 48 hours of the property going up for sale. This was the result of excellent marketing and a sound customer base held by the company."

Mr J
"You have a mature approach, consultative and feedback received in a timely manner. Less sell, sell, sell (a good thing)."

MR P. & MISS P.
"Rochford Stokes have been efficient and polite throughout the process of finding a new tenant. They are very approachable, with a personal touch and their knowledge of the area has been very helpful."

MRS S.
"Rochford Stokes were a pleasure to deal with from start to finish. Anna in particular has been great, responsive, helpful, friendly and knowledgeable. Any issues we had were dealt with in a prompt manner and we would absolutely recommend Rochford Stokes as a letting agent based on our experience. We left our rental as we were buying and they were accommodating with the date constraints that come with a new build purchase. Thanks for everything Rochford Stokes. And the continued service now we have left including making sure our post is forwarded on! "

Ms L and Mr R
"Rochford Stokes were a fantastic help to me in selling my leasehold flat. The sale was not straightforward as it involved the sale of the loft space, owned by a very difficult freeholder, as well as the sale of the flat. Jason Carlon was helpful and responsive throughout, as well as being strategic in his dealings with both the freeholder and the buyer. Rochford Stokes also acted as managing agents when I rented the flat and were very helpful in that capacity, sorting out any issues that arose in a timely manner. Everyone in the office is friendly and helpful. I can highly recommend Rochford Stokes - they knock spots off the multitude of chain estate agents in the area."

Ms S.
"Rochford Stokes did an excellent job from start to finish with the sale of my flat, enabling me to achieve exactly what I had been hoping for, with a move to a new property."

Ms T.G.